Unleash the power of space optimization
with our sliding patio doors!
Unlike traditional cumbersome hinged doors that restrict your living areas. Sliding patio doors effortlessly glide open and closed, allowing seamless access to both your indoor and outdoor spaces. Whether your home is tight on space or bustling with heavy foot traffic, sliding doors provide the perfect solution.
Discover a world of possibilities with our extensive range of standard and custom-made patio doors. Our product lines offer an abundance of standard features, pricing, and a wide selection of options, allowing you to effortlessly harmonize your home's décor and fulfill all your renovation or construction requirements.

Patio door gallery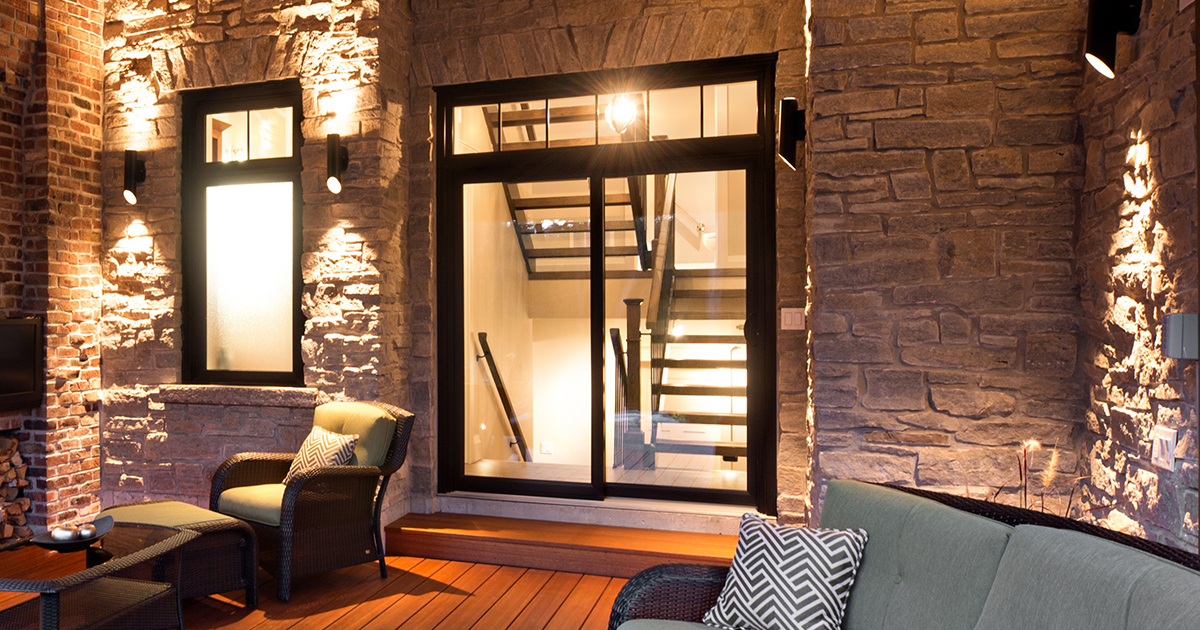 Premium craftsmanship: Unleashing perfection
Step into a world where our dedicated, expert installation teams go above and beyond, using only the finest materials to craft your vision with unwavering precision.
Our commitment doesn't end there. We proudly back our work with a lifetime limited warranty covering both labour and materials. Should you ever encounter anything that falls short of your expectations, just reach out to us. Our team will leap into action, swiftly addressing any concerns to ensure your complete satisfaction.
Your happiness is at the heart of our mission, and we're here to offer you unwavering peace of mind on your journey with us.
Energy Star certified patio doors

All of our sliding patio door products are Energy Star approved and meet or exceed Canadian Energy Star Standards.
Features & options
If you're in the market for a replacement sliding patio door without sacrificing quality or energy efficiency, we've got just what you need. Our featured products offer a wide range of options to choose from (see below).

Custom patio door sizing and configuration
Available in standard two, three, or four-panel custom sizes configurations, these patio doors can be combined with transoms and side lites options to complement any style and decor.
Colours
North Star's vinyl patio doors are available in 8 exterior colours, and 3 internal finishes white, paintable-stainable, or Kolonial-Oak faux wood styles and textures.
Patio door grills
Several grill styles, grill thicknesses, and materials are available. And to finish it all off North Star offers several hardware options and finishes.
Available in standard two, three or four-panel configurations
Perfect-Slide-Patio-Door gliding system
Long-lasting nylon patio door rollers – clean, quiet, smooth slide
Durable safe and secure tempered safety glass
Durable high-quality locking system
Sealed units made with Edgetech Premium Super Spacer® technology
Reinforced fusion welded sashes
5.625 inch multi-chambered vinyl extrusions save energy and resist warping, cracking, and peeling
Durable heavy-duty extruded aluminium screen with fibreglass mesh on steel rollers
Heavy-duty weather seal
Down sloped sill
Brickmold options to suit the exterior of your home
Certified by the Canadian Standards Association and comply with American Architectural Manufacturers Association (AAMA) standards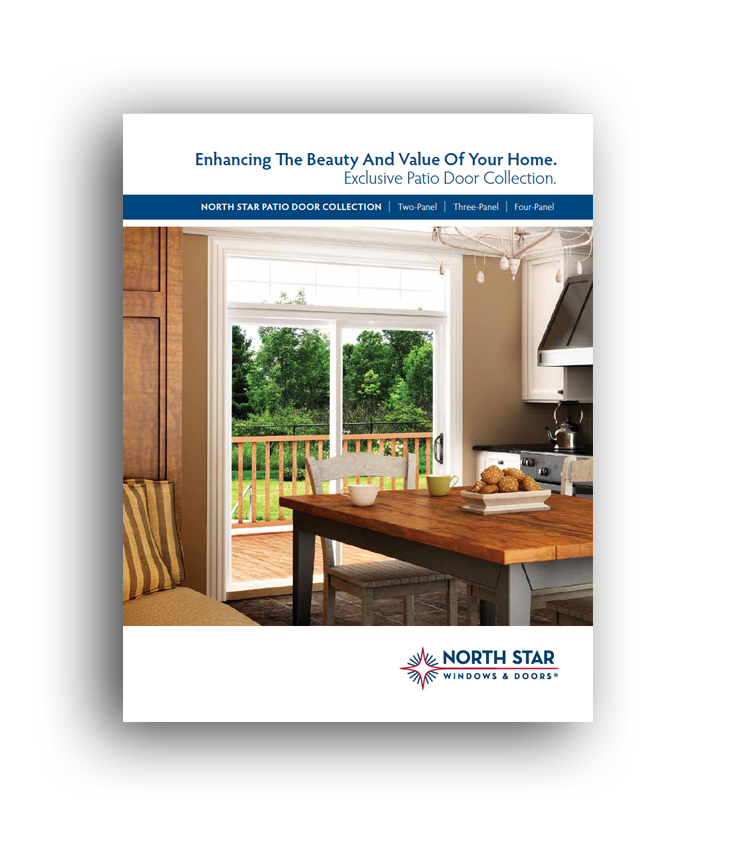 To see North Star patio sliding door hardware, locks, and internal mini blind options, please download the North Star patio door brochure here [PDF].

Del door product information is off-line
Standard features:
Standard features are off-line
Dimension door product information is off-line
Standard features:
Standard features are off-line
Dorplex door product information is off-line
Standard features:
Standard features are off-line
Dayside product information is off-line
Standard features:
Standard features are off-line
For a more personalized experience, speak with one of our knowledgeable patio door experts. They will help you navigate through the choices and find the ideal sliding patio door solution that suits your needs perfectly.

Visit our showroom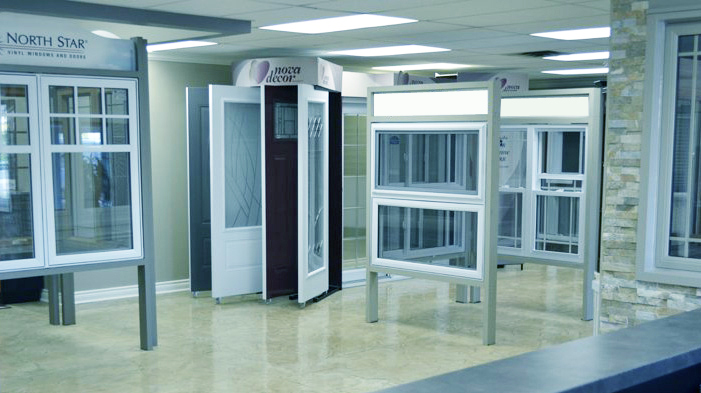 Visit our showroom in Richmond and experience firsthand our exceptional service from our friendly and knowledgeable staff. We guarantee to guide you in selecting the perfect solution tailored to your specific needs, ensuring optimal alignment with your aesthetic preferences and budgetary constraints. Don't hesitate to call us for a complimentary at-home consultation and quote.
To accommodate your busy schedule, we provide convenient after-hours showroom appointments throughout the week and on weekends, allowing you to explore a wide range of product samples.